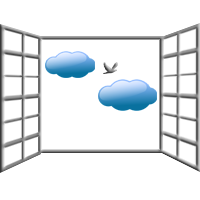 Indoor Air Quality
Ductwork • Air Filters • Clean Air
Indoor air quality (IAQ) can have an important impact on your health as indoor air can be 5x more polluted than outside air. Your air ducts and heating and cooling equipment could be housing and spreading bacteria, virus, mold, dust mites, pet dander, and more. But don't panic. RJS Heating & Cooling, Inc. has the solutions to make your home's air safer and healthier. Call us today at (630) 893-1431 to schedule an appointment to discuss which solutions will best fit your home.
Our IAQ Solutions:
Dehumidifiers
In order to make a room comfortable in hot, humid climates, an air conditioner must lower the indoor humidity level as well as the air temperature. If an air conditioner fails to lower the humidity adequately, the air will be cool but will feel uncomfortably damp.
High-Efficiency Filters
Most heating and cooling systems still use a basic air filter. There are several types of permanent air filters available in various efficiencies that can help you filter the air in your home.
Humidifiers
With the proper level of humidity in your home, you will feel more comfortable and breathe easier. You can eliminate that dry eye, nose, and throat feeling you have when you wake up in the morning.
UV Lights
Residential ultraviolet units have been independently tested and proved to be effective in the constantly moving air environments of heating and cooling systems, killing mold and bacteria quickly and effectively.
We offer the following air treatment solutions for:
Allergies
Bacteria
Chemicals
Dust
Dust mites
Germs
Indoor air pollution
Mold
Odors
Pet dander
Pollen
Smoke
Viruses
---
Solutions for Cleaner, Healthier Air
Mounting scientific evidence has demonstrated that the air inside many homes and office buildings is more polluted than outdoor air in cities. Due to the fact that people spend most of their time indoors, finding ways to improve the quality of the indoor air has become extremely important. At RJS Heating & Cooling, Inc., we offer proven solutions to increase indoor air quality in Schaumburg, Roselle, and the neighboring communities.
To learn more about indoor air quality, continue browsing our website or feel free to contact our office at (630) 893-1431.
Do Air Purifiers Help with Allergies?
In short, yes. Air purification systems in the home can significantly improve your ability to cope with springtime pollen and plant matter inside the home. Different systems have different capacities for improving air quality, usually depending on the square footage of the home. One of our air purifier experts can help you discern what system will be best suited for your living space and your personal allergy troubles.
Concerns about Air Quality
The state of indoor air has been reported widely in print, on television, and online. As a result of increased awareness, more homeowners are actively taking steps to improve indoor air quality. Certain groups of people, such the very young, elderly, and people with chronic health issues, are most at risk. If someone has allergies, asthma, cardiovascular disease, or a respiratory condition, maintaining a healthy indoor environment is essential.
The causes of poor indoor air quality include:
Inadequate ventilation
Building materials and furnishings
Some types of pressed wood in furnishings or cabinetry
Household chemicals
Tobacco smoke including both first-hand and second-hand smoke
Too high or too low humidity levels
Improperly vented stoves or furnaces
Ductwork problems
Whether the air in your home is too humid, not humid enough, requires better ventilation, or needs a home air purifier, our indoor air quality specialists can help you find the right solution.
Whole House Air Quality Solutions
At RJS Heating & Cooling, Inc., we are proud to feature trusted products from Aprilaire to ensure comfort and protect the health of your family. Aprilaire offers high-quality home air purifiers, central dehumidifiers and humidifiers, home ventilation systems, and other whole house air solutions. We can assess your needs, explain your options, and help you and your family enjoy improved air conditioning and indoor air quality in Schaumburg, Roselle, and the surrounding counties.
Please contact us at (630) 893-1431 to schedule an appointment and discover how we can help you improve the air in your home.