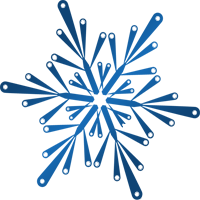 Air Conditioning
Repair • Replace • Maintenance
Call RJS Heating & Cooling, Inc. for air conditioning repair and replacements, ventilation problems, and heat pump repair, and seasonal safety inspections. We are your complete Home Air Comfort Specialists.
Call the HVAC Specialists, RJS Heating & Cooling, Inc. today for high-efficiency air conditioning installations that will keep you and your family in low cost, eco-friendly comfort all year!
Quality AC Repair Service in Roselle
Our Roselle AC Repair Pros Love to Keep You Cool!
At RJS Heating & Cooling, Inc., our Roselle AC repair team offers services designed to increase energy efficiency in your system, saving you money and maximizing your comfort. When it comes making sure you get the most out of your cooling equipment, you can trust our pros to provide fast, efficient, and reliable repairs. Next time your AC unit is acting up, don't wait until the problem gets worse—hire RJS Heating & Cooling, Inc. to keep you and your home as cool as you deserve.
For questions or to make an appointment with our Roselle AC repair experts, dial (630) 893-1431 now.
When to Repair Your Air Conditioner
Although there isn't one main indicator your air conditioner has stopped working, it's always better to be safe than sorry. Look out for the signs if you believe your system needs to be repaired, and call as soon as possible to prevent further damage. Handling all industry-leading brands and major makes and models of equipment, our technicians diagnose problems quickly and work to provide lasting solutions.
The top warning signs your system may need AC repair include:
Loud, banging noises - A little bit of noise is nothing out of the ordinary, but if your AC is making noise that you can hear from far away then you should call our Roselle AC repair pros.
Leaks or moisture around the unit - It's possible there's a leak, or maybe your AC is freezing over and that ice is melting. Check for ice and if there is ice, check your air filter as if it's dirty the airflow could be the culprit.
Cycling on and off frequently - Usually air conditioners cool and rest periodically, but if your AC is operating under 100% it may be cooling too much to keep the thermostat's temperature. While you might not notice this in the room temperature, you will notice this when it's time to pay your utility bills so give our Roselle AC repair gurus a call.
Taking too long to reach the desired temperature - If your ac isn't cooling properly, or it's blowing warm air then you already know you need the attention of a trained professional.
Why Call Our Roselle AC Repair Technicians?
Although you may be tempted to try and correct AC issues on your own, trust us, it's always better to call an HVAC professional. Attempting to repair your air conditioner by yourself may end up making the problem worse, and costing you more money on repairs in the long-run. Thankfully, our technicians have pretty much seen it all through their years in the HVAC industry, and will be able to recommend exactly what your system needs and whether you should consider a new AC installation.
When you call RJS Heating & Cooling, Inc., our technicians will:
Check your unit's air filters to see if they are dirty or clogged
Examine and clean your unit's evaporator coil
Inspect your unit for refrigerant leaks
Look for issues in your unit's air handler