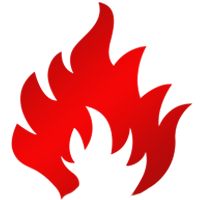 Furnace
Repair • Replace • Maintenance
Call RJS Heating & Cooling, Inc. for furnace repair and replacements, ventilation problems, furnace cleaning, and seasonal safety inspections. We are your complete Home Air Comfort Specialists.
Call the HVAC Specialists, RJS Heating & Cooling, Inc. today for high-efficiency furnace installations that will keep you and your family in low cost, eco-friendly comfort all year!
Heating Services
Furnace repair
Furnace service and cleaning
High-efficiency furnace
Heat pumps
Indoor air quality
Coil and duct sanitation
Home protection- smoke alarms, co detector, whole house surge protector
Whole-house humidifier
Duct repair/ reroute/ modification
Wifi/ smartphone thermostats
Residential zoning systems
Weather sealing/ home efficiency
Thermostat service
Filter replacement
---
keep warm in roselle and surrounding areas
The furnace in your home is essential for staying warm when nights get cold. Using a fuel-based system – often natural gas – the furnace burns through fuel, heats up the air inside and uses blower fans to push the heated air through your ventilation ducts. The concept seems simple, but the technicalities of the average furnace make it quite complex. Where there is complexity in design, there are many opportunities for failures, though.
If your furnace is acting up or just not working, RJS Heating & Cooling, Inc. in Roselle can help fix it up and fast. We have more than 50 years of industry experience and fully stocked "rolling workshop" trucks with all the parts and equipment we need for most any furnace repair or installation. When we show up to your home, we will be ready to get to work to minimize the comfort disruption you and your family experience due to a malfunctioning furnace.
---
Call (630) 893-1431 or contact us online to schedule your Roselle furnace repair!
---
Roselle Furnace Repair, Replacement & Installations
Why should you wait around in the cold when your furnace stops working when you could get our team over to your home in a hurry? We prioritize your comfort and satisfaction as if we were working on a furnace in our own homes.
For furnace repair jobs, we will want to:
Inspect the furnace thoroughly to look for part failures.
Discuss repair options with you, offering the most cost-efficient methods first.
Make necessary repairs and adjustments once further work is approved.
Double-check our workmanship and the functionality of the furnace when done.
Wrap up the job by ensuring you are satisfied and cleaning up our workspace.
Sometimes there are more malfunctioning parts in a furnace than there are working components, though. Or, your furnace might be older than 10 years, making it struggle to keep up with your heating demands due to general wear and tear. If this is the case with your furnace, our Roselle furnace repair experts will talk with you about getting a new furnace installed. A newer system is likely to be more cost efficient, saving you on energy or gas utility costs in the long run.
5 Signs You Need Furnace Repair
1. A smell that's off - First off, if you smell rotten eggs then you have a gas leak and should leave your house immediately. If you smell something like smoke coming from your furnace, then give your Roselle furnace repair specialists a call. While your unit should be pumping out heat, it shouldn't be creating smoke.
2. Loud noises - If you can hear your unit from upstairs or the next room over, then this is not normal. A little bit of noise is natural, but it shouldn't interrupt your daily lives.
3. High utility bills - One sign that your heating system isn't working at optimal levels is that your utility bills are going up without you changing your consumption. If this is happening then you're likely either experiencing heat loss in your ducts or your unit is working overtime because something is wrong with it. Either way, your Roselle furnace repair technicians have your back and will get your utility bills back to normal.
4. Your furnace either turns on and off or won't turn on at all - If your unit won't turn on, check your pilot light or your electrical outlet. If your unit keeps shutting down, then give us a call because this is likely your furnace taking precautionary measures as it could be overheating.
5. Your furnace isn't putting out your desired temperature - This could indicate a problem with either your furnace, or your thermostat, but either way give us a call because your heating system isn't doing its job.
Advantages of a Furnace Heating System
Furnaces are not the only way to heat your home, of course. Many homeowners have heat pumps or hydroponic heating to stay warm in the winter. Why should you stay with a furnace for your heating system after your current model breaks down?
Consider these key benefits of using a traditional furnace to heat your home:
High efficiency: For the most part, a furnace is more efficient than heat pumps and other heating systems. This means you will feel warmer faster when you flip on your furnace. The increased efficiency also drops utility costs.
Improved indoor air quality: Integrating a furnace into your HVAC system allows for indoor air quality improvements. The air flowing through your furnace will be pushed through an air filter, reducing the number of contaminants that reach the ducts and your lungs.
Reliability: Furnaces are also known to be more reliable by HVAC technicians than other heating systems. With affordable routine maintenance performed by our Roselle furnace service pros, you can expect your furnace to last years and years without any major problems.
---
Want to know more about the benefits of a furnace? Ready to get one installed or fixed? Contact us now to schedule a service. Free estimates on new furnaces are available.